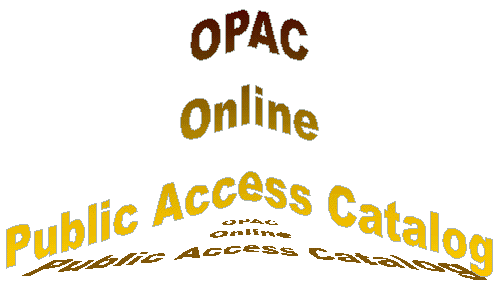 In big libraries, like the one in METU, finding a special topic or book will be time consuming operation, if you have no connection to a good search engine. Books are always upgraded and new ones added. This is also a very big problem for both students and personel. Upgrading the list with the coming books, is also another problem.
To keep the track of these books easily, a program called EasyPAC is used in our university. This program is very easy to use and can help people almost on every situation. You can find books by looking its alphabetical list of authors, subjects and titles. If you want, you can find books about a course or an instructor. Also you can look for matching entries, call numbers and words.
You can enter your search criteria's with menu commands (A) or directly with Command Line (B). By the help of menu commands and their dialog box, you can search a book step by step in a user friendly environment. But if you know how to use Command Line you can find books quickly compared to the menu commands and their dialog box.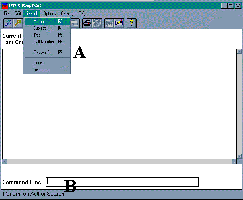 On the following paragraphs, you will find explanation of commands and some examples on command driven search.
Some Examples :
You can combine or qualify your word searches by using the Boolean operators AND, OR, NOT. The basic search format is;
B/WORD operator WORD
For example:
B/lion OR tiger
B/lion NOT African
Standard Commands

?

- Menu Driven Search System

A/(author)

- Displays alphabetical list of authors

S/(subject)

- Displays alphabetical list of subjects

T/(title)

- Displays alphabetical list of titles

W/(keyword)

- Displays number of matching entries

C/(call number)

- Matching call numbers

B/(Boolean word combination)

- Number of word matches

Q/(reserve course)

- Instructors w/ reserve items for course

P/(reserve instructor)

- Courses w/ reserve items by instructor
You can also combine previous search results. To combine the the first and second search results you found, use their numbers instead of words to represent them in another Boolean search. For example:
B/1 AND 2
To search for books reserved for a specific course use Q/ command. For example :
Q/PHILOSOPH402
Q/HIST101
To search for books reserved by an instructor, use P/INSTRUCTOR search. For example:
P/Espley, J
Notes
Punctuation is not required. Type as much of instructor's last name as you know and first initial, if you know it.
You may type upper or lower case letters.
Type one space after each word.
Don't use a space before or after the slash (/) when typing a command
By the way, a test Web page, which allows you to search Library Catalog over Web, is opened at http://beluga.cc. metu.edu.tr/virtua adress. You can reach that adress using METU Home Page also.
If you have problems about Library Online Public Access Catalog you can call numbers on table or you can send e-mail to "lib-hot-line@metu.edu.tr".

---

Electronic Communications System Campus Wide
Electronic communications system introduced by Middle East Technical University Computer Center aims carrying daily and long termed documentation in the campus bureaucracy to electronic media, by using the facilities of Internet such as FTP, WWW, e-mail and News.
To achieve these purposes, Middle East Technical University Computer Center has set up the necessary Internet services so that they have become available to all university units. One e-mail address per university unit has been opened for use. Several mailing lists has been built, two for campus wide communication and others for communication between related units of the university. A news-list, named "metu.announcements" has been formed, providing a bulletin for the announcements of university events to worldwide. A workspace on UNIX machines has been opened with the access of all the units in EİS to provide immediate file and document exchange. Future enhancements to the system will be brought up by the help of the contributors of the system.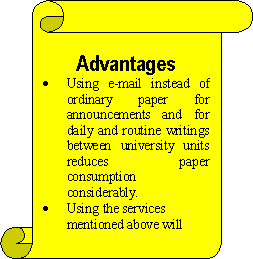 Currently, 98 units in the university are in the scope of the system. This number is due to change by the administrative structure of the university. All of these units are not connected to network yet, so they can't contribute to EİS at the moment, but the network structure of the university is improving to fulfill their needs.

The system will gain its popularity by the help of the current contributors, being aware of the need of modern solutions to ancient problems. This will surely not take time in a university which has always been the leader of new ideas and perspectives throughout its history. We believe that this system will bring up new inspirations to our community, which will append us firmly to the age of electronic information.